About us
Who We Are
Established in 1981, Pro Auto Tint was founded to provide automotive, residential, and commercial window tinting services in Houston, Tx. Our goal is to provide our customers with the best possible service while also offering the highest quality products on the market.
Why choose Pro Auto Tint?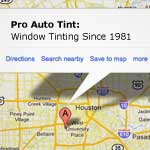 Pro Auto Tint has been serving the Houston area with window tinting services since 1981. We have satisfied thousands of customer's over the years and we guarantee that we'll satisfy you too. Our goal is to make it as easy and convenient as possible for our customers to have their windows tinted. We understand that it's an inconvenience for customers to sit hours in an office lobby while their vehicles are being tinted. So, that's why we come to you. Pro Auto Tint is completely mobile. We come to you to get the job done.
Our Guarantee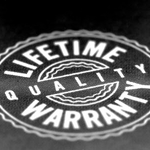 Pro Auto Tint guarantees that all of our films will be of the highest quality. Our films are guaranteed not to bubble, turn purple, peel, or delaminate. In order to fulfill this promise, each of our customers will be given a lifetime warranty certificate to back our guarantee. If your film becomes defective we will replace it for free. Guaranteed. The bottom line is that we make sure all of our customers leave happy because we want repeated business.
top