Residential Window Tinting Houston
Protect Your Home
You've tried solar screens. You've tried mini-blinds. You've tried energy efficient appliances. And you still have high energy bills. Well, now it's time to try something that actually works. Window tint! Window film is the single most important upgrade that any homeowner can do to their home to effectively reduce energy cost. Don't waste money on other upgrades that do not effectively reduce your energy bill. Window film prolongs

the life of your AC unit and all the items inside your home that are exposed to the sun. Window tint is the best "bang for your buck" upgrade that all home owners should have installed in their homes. With the money you will be saving on future energy bills, window tint pays for itself. There is no place like home, so protect your home today with window tint from Pro Auto Tint
Why Tint Your Home?
Decreases Heat - Substantially reduces inside temperatures
Reduces Health Risk - Prevents exposure to violent UV rays
Cuts Electricity Cost - Reduces heat, allowing cooler temperatures
Increases Safety - Holds glass together during an accident
Eliminates Annoying Glare - Reflects sunlight, effectively reducing glare
Enhances Appearance - Completes the exterior look on any application
Residential Films Available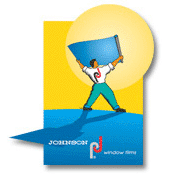 Natural / Neutral Films
Bronze Films
Silver Reflecting Films
Architectural Films (blue, green, gold, grey)
Speciality Films (UV clear, white frost, white out, black out)
(call for more options...)
Did You Know
The inside of your car can reach 120 + degrees while parked in the hot Texas sun.
Skin cancer in the United States has reached epidemic proportions.
Cataracts are a form of eye damage which eye clouds vision.
More importantly, did you know that the sun is the cause of these effects? Having car window tint installed can reduce the likely hood of the previous events occurring to you? Window tint is a must have upgrade for any automobile. So, what are you waiting for? Get tinted today!
Security Film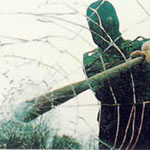 Your security is important. With our automotive security films you and your vehicle are protected. Our security films, also called protective polymeric films, are 4 millimeter's thick and backed with much stronger adhesive than regular window film. Security films offer excellent protection against smash-and-grab crime. The super tough film also provides protection from hurricanes and violent weather, and protection from extreme impact.
Only available in 35% light transmission
Our Guarantee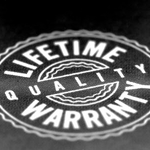 Pro Auto Tint guarantees that all of its residential window tinting films will be of the highest quality and will last a lifetime. Our films are manufacturer guaranteed not to bubble, turn purple, peel, delaminate or become defective in any way. In order to fulfill this promise, each of our customers will be given a lifetime warranty certificate to back our guarantee. If your film becomes defective we will replace it for free, guaranteed. The bottom line is that we make sure all of our customers leave happy because we want repeated business.
top